Single parents always face certain challenges when holidaying with their kids, but fortunately the travel industry has recognized that singles with kids is a huge segment of the population and now a host of enthralling vacation options are available.
Single parent cruises with kids can really be a great way to spend a holiday and to meet new friends who are in the same position as you. Some single parents want to explore more of America while others want to explore more of Asia. Most single parents who are into exploring Asia said that Bali multi centre holidays are a great option to visit more of Asia. There are many single parent holiday providers who make it their mission to source the best lodges, cottages, farms, villas, boats and trains for parents with different tastes and budgets. They work with different hotel chains in order to provide accommodation at certain destinations popular with single parents and kids. Parents can then check from the different types of accommodation and trips from those available options and make sure that the itinerary and package, deals and offerings are what they are after. They are able to look at special pricing for single parents traveling with children.
Anything, from simple but exciting camping trips to longer holidays in hotels, different boat, yacht or ship cruises, the mountains or the beach – they try to offer something different and of value. By joining some of these providers, you also stand to get additional savings and discounts off the cost of your holidays.
Online Forums Eradicate Loneliness of Single Parents
On top of that, these sites offer more than just trips, they realize that single parents are often lonely and longing for interaction with other parents, and they offer online forums where single parents can connect with others and also keep up to date with the latest getaways and offers.
There are more and more resources for single parent travel being offered, simply because there are more and more single parent households. Some of the excellent ones for you to look at are:
SingleParentTravel.net – which offers advice on travel as well as parenting, and you will be able to find the ideal holiday spot for you and your kids.
TravelWithYourKids.com – also has plenty of trip planning resources for single parents.
TropicalAdventureCruise.com is a cruise that departs three times daily and is just a 90 minute trip at around about $12 per person. You can call them at 954-577-5100. Some of these trips allow children under 4 free.
If you've been irritated and frustrated by boat cruise deals geared towards two parent families, you will be thrilled to know that there are others who feel the same, but there are solutions now to help you economically and in a group that will mean fun for you. Traveling on a boat as a single parent though doesn't mean spending all your time with the kids, but with single parent cruises with kids, you will have plenty of opportunity to have a whale of a time yourself.
River Cruising Also Fun
River cruising is also an enthralling way to travel to fascinating places and travelers have found that it is a fantastically affordable way to see the best of the area, with each region and itinerary providing its own assortment of intriguing adventures.
Light Fishing Charters are Safe and Thrilling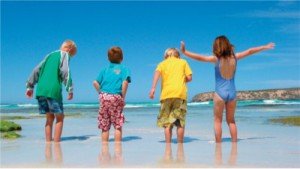 Private light fishing charters will all safety equipment on board with thrill you and your children and with there is no extra charge for up to two kids ages five to eleven years of age. You and your kids will see sea turtles, dolphins and other marine life while you are out fishing for mackerel, trout, red-fish and lady fish, amongst others. Fat Cat Tampa Bay fishing charters is really the most affordable Florida fishing charters, and as a single parent, you can ensure your kids have an enthralling time to be remembered forever.
Fabulous Boat Trip Itineraries
Some time ago single travelers used to feel neglected what with having to pay single supplements for having their own cabins, not to mention also feeling like a fish out of water amongst all the families and couples on board. Single travelers today are such a huge market that it has to be addressed. Today cruises are aplenty with riveting itineraries, specially designed for single parents with children and include trips to faraway islands, beach parties and swimming with dolphins, and enjoy great discounts.
By booking with single parent holiday providers, you will be assured of the best prices, and all the other benefits of being single. One of these providers is VacationsToGo.com and you can look at their website for more information or give them a call on 0800-981-217. Their cruises provide a fun-filled and safe vacation for parents and their kids. While kids are taking part in a bevy of thrilling activities, parent can either do their own thing or socialize with other adults, bearing in mind that activities are also directed at parent and children doing things together.
Plan Well to Enjoy the Benefits
Boat trips are always a big draw card for so many good reasons. The food also promises to be good, the staff friendly and helpful and a fantastic time in the different ports. Enjoying a holiday at sea or down a river will promise to give you a wonderful experience if you are prepared to put a little bit of effort into planning your cruise for your children. You can enjoy different cruise holidays with different activities on land as well. You can enjoy blue lagoon cruises and paphos boat trips with family and friends. These cruises also make sure that they travel to some of the most picturesque settings. Of course you can go on holiday in some of the biggest ships, but you can also opt for shorter trips on boat charters that provide an equal amount of excitement.
Taking your kids on a cruise provides plenty of opportunities for you to be together a lot, but it also provides the opportunity to spend a lot of time apart; simply because there is so much to do. The programs designed for kids and teens promise hours of entertainment for children as well as teens, while as a single parent, you will get plenty of time off to do your own thing. This is one of the huge pluses of single parent cruises with kids, because where else can you have a holiday with kids, where there is so much laid on for them, so that you as the parent are free to enjoy plenty of time off for yourself…. if you choose? You also don't need to look around for a babysitter either, because babysitting services are included in the fare on cruise ships.
Of course, large ships have special activities lined up for kids, and these include swimming pools, video arcades and well equipped play rooms. Smaller ships are excellent for parents with young children. There are other luxury ships that don't really cater for kids, and for this reason, as a single parent with kids, you need to do your research and look at the kid's programs to make sure you are not on the wrong ship.
Always Check the Itineraries
You will need to bear in mind that there are different cruises with different itineraries, and cruises for instance that are longer than seven days have a lot of time actually at sea, while there are other cruises which focus more on port itineraries.
If you intending going on a long sea cruise with your child, check out peak holiday times which are always heavily booked as well as being more expensive. However, there are always deals to be found which make even these trips affordable. It pays to keep your eyes open for early-booking deals and last-minute bargains.
Some people want to book early to ensure that get their preferred trip, the only disadvantage to this is that you often pay a premium for wanting the security that you have a boat cruise booked. If price however is a concern, wait for deals; bearing in mind that it could mean your family being spread around in different cabins as opposed to being together.
Itineraries
You have to think carefully when booking longer cruise holidays at sea, because some ships on a regular itinerary may be in port on Christmas day for instance, and your children may be disappointed to find that activities in port are all closed up for the day. Cruises taken over busy times like Christmas and New Year will need to be considered carefully.
Of course there are exciting single day cruises at a fraction of the cost. These cruises are full of anticipation for you and your child and will include a lunch on the ship as well as a dinner with drinks. Day trip cruises also include recreational activities for both you as a single parent and your child.
Conclusion
More and more single parents are looking at boat cruises as a quality way to spend time with their kids, and these cruises are geared towards singles and go out of their ways to ensure they all have a great time on board. For the best cruises, make sure you travel with single-parent families and take advantage of travel deals for single parents. For single parents looking for just a cruise, without accommodation there are those as well.