It is October, and all over the world families are getting ready to celebrate Halloween, which means it is time to look for the best kids Halloween pumpkins, pumpkin costumes, pumpkin stories, and of course pumpkin recipes. Halloween is big in the U.S of A, and this means that there are literally hundreds of farms all over the country where you can go and pick the best kids Halloween pumpkins, but don't leave it too late or you will miss the best ones.
The History Of Halloween
Halloween or All Hallows Eve can trace its beginnings to the ancient, pre-Christian Celtic festival of the dead, and is celebrated internationally on the 31st of October every year. The tradition comes from the Celtic people, whose year began on what is known as November 1 according to our calendar. This was the beginning of winter, which meant that crops were harvested and stored, sheep and cattle had to be moved to pastures closer to the home, and livestock had to be secured for the winter months. The festival that was observed at this time was called Samhain and was the biggest and most significant holiday of the Celtic year. The Celtic belief was that during Samhain the ghosts of the dead mingled with the living, because it was during this time that the souls of those who had died during the year traveled into the otherworld. Bonfires were lit in honor of the dead to aid them on their journey, and to keep them away from the living, and they gathered to sacrifice animals, fruits, and vegetables.
Samhain became Halloween as we know it today via Christian missionaries in an attempt to change the religious practices of the Celtic people. Christians believed that the Druids, who were a combination of priest, poet, scientist and scholar, were pagan, although they were the ritual specialists, religious leaders, and bearers of learning, not unlike the very Christian priests, monks and missionaries who were trying to change the Celtic religion to conform to Christianity. Pope Gregory the First decided in 601 A.D. that it would be better to change the customs and beliefs of the natives they were trying to convert, rather than try to obliterate them, and decreed that church holy days should purposely be set to coincide with native holy days; December 25th became Christmas day, as it corresponded with the mid-winter celebration of many peoples; the Summer Solstice became St. John's Day, and Samhain became the Christian feast of All Saints, otherwise known as All Hallows, a day which honored every Christian saint.
All Hallows Day continued the ancient Celtic traditions though, and as it was still believed that the evening before was when the most intense supernatural activity took place, this led to change the tradition somewhat, as they now believed the supernatural beings were evil, thanks to the Christian teachings, and sought to appease these spirits by setting out gifts of food and drink for them and their masked impersonators. All Hallows Eve became Hallow Evening, then Hallowe'en. Through time and across nations, All Hallows became associated with various supernatural creatures such as fairies in Ireland, as well as being seen as a time of magic and divination, like in England, where there was a belief that if an individual held a mirror on Halloween and walked backwards down the stairs to the basement, a face would appear in the mirror, which would be the face of their next lover.
The tradition of wearing costumes and going from door to door exacting treats can be traced to the Celtic period and the first few centuries of the Christian era, when it was thought that the souls of the dead were abroad, along with witches, fairies, and demons, and food was left out to placate them. This slowly evolved into people dressing like these mythical creatures and performing antics in exchange for food and drink, which was known as mumming, from which the practice of trick-or-treating, as we know it today, evolved. Some of the other features of Halloween that hearken back to the original harvest holiday of Samhain are of bobbing for apples and the spices, fruits, nuts, and cider associated with the day, as well as carving vegetables.
The History Of Jack O'Lanterns
So where, in this history does the tradition of sourcing the best kids Halloween pumpkins to carve into Jack O'Lanterns come from? The name means Jack of the lantern, and has its beginnings in Irish mythology. According to the myth, as fellow nicknamed "Stingy Jack" invited the Devil to have a drink with him, but true to his name did not want to pay for the drinks, so he convinced the Devil to turn himself into a coin that Jack could use to pay for their drinks. Once the Devil had done this, however, Jack decided to rather pocket the money, and put it in his pocket next to a silver cross so that the Devil could not change back into his original form. Eventually Jack set the Devil free, on the condition that he would not bother Jack for one year and that should Jack die, the Devil would not claim his soul. The next year Jack tricked the devil into climbing a tree to pick a piece of fruit then carved a cross into the tree so that the Devil could not climb down again until he promised not to bother Jack for 10 years. Jack died soon after, but God would not allow him into heaven, and the Devil kept his word to not claim Jack's soul either, and sent him off into the dark night with only a burning coal to light his way. Jack placed the burning ember into a carved-out turnip and has been roaming the earth with it ever since, and his ghostly figure became to be known as "Jack of the Lantern," which then became "Jack O'Lantern."
The Irish people began to carve their own versions of Jack's lantern by carving scary faces into turnips or potatoes, placing them in windows or doorways to scare away Stingy Jack and other wandering evil spirits. The English used large beets, and when these immigrants brought the tradition to America, they found that pumpkins made the best Jack O'Lanterns. Lit candles are placed in the pumpkin lanterns, which are then placed in windows and outside our homes to frighten away witches and ghosts.
Finding The Best Halloween Pumpkins
Many farms these days grow pumpkins especially for carving out during Halloween, and these best kids Halloween pumpkins for carving are usually different than cooking pumpkins, and although one can bake the seeds of a carving pumpkin and eat them, these pumpkins are not good for eating. Carving Jack O'Lanterns has become a national pastime in America, and the record for carving the most Jack O'Lanterns is currently held by the citizens of Highwood, Illinois, who got together and carved and lit an astounding 30,919 pumpkins in close proximity to one another in 2011, beating the previous record by nearly 800 Jack O' Lanterns.
Apart from just finding a farm to choose the best kids Halloween pumpkins, check to see what else you can do to extend the Halloween tradition by starting it off with a family day of picking your own pumpkins, having a picnic, going on a hay ride, pony rides, wagon train rides, pig races, corn stalk and hay mazes, farm animals, and even learning how to carve the pumpkins to make the best Jack O'Lanterns.
Some places to look for Halloween pumpkins:
Terhune Orchards, Princeton, NJ is a fun place to take the whole family; they have Family Fun days every Fall weekend, Read & Pick Pumpkins day, where kids will listen to two pumpkin-related stories and then get to pick the best kids Halloween pumpkins and they can each take one home to carve. There are also animals, trails and hay rides. Terhune Orchards is the ideal place to take the toddler and preschool set.
Heaven Hill Farm, Vernon, NJ is renowned for its Pumpkin Land Festival, which is the largest fall festival in northern NJ and is open daily through October 28. The farm turns into a Halloween spooktacular with animated Halloween frights like an outhouse that opens up to reveal a skeleton inside, and the whole family can enjoy a boo barn, corn stalk and hay maze, hay rides, pig races, farm animals, and pumpkin-picking. Heaven Hill is perfect for older kids.
Donaldsen Farm, Hackettstown is a great place to get together with a group of friends to get an educational lesson on pumpkins, take an interactive tractor hayride tour of the farm, find and pick the best kids Halloween pumpkins, and sip on some cider.
Twin Pond Farm, NJ is a great place for pumpkin picking with your family, and they also offer rubber ducky races, hay wagon rides, a free corn maze and hay bale maze for smaller kids, pumpkin ring toss, corn house, bounce house, and pumpkin bowling.
These are just a few of the hundreds of farms that are all over the United States, gearing up to provide you with the best kids Halloween pumpkins that you could wish for, the opportunity to find and pick them yourself, learn how to carve them, go on hayrides, walk some awesome mazes, and generally have a great family day in the sun. Just go into the Internet and type in your area and the words "pumpkin picking" to find out where you can pick the best kids Halloween pumpkins in your region.
The Best Kids Halloween Pumpkins Books
Don't wait until 31 October to get the Halloween feeling; build up to it by having little parties and getting your kids some great Halloween games to play or read them some of these great Halloween stories, which also lets them know that Halloween is not all about witches, ghosts, goblins and evil spirits:
This is a lovely story about Rebecca, who ate too many pumpkins in her childhood, as that was all the family could afford to eat, and started hating pumpkins. One day a pumpkin falls into her yard and she hides it under the dirt, but the next year the yard is full of pumpkins, and she relents, makes pumpkin pie, carves some pumpkins and shares the joy with her neighbor.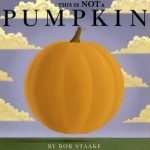 This is a great story for toddlers, wherein they can discover that there are many things that have similar characteristics to pumpkin but are not pumpkins. Full of fun graphics and very entertaining and informative for your toddler.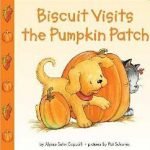 This is another book in the saga of Biscuit, the little yellow puppy that kids love so much. In this tale, Biscuit visits the pumpkin patch and gets up to great fun whilst following a little girl around.

Some other great books about best kids Halloween pumpkins that your toddlers may enjoy are Five Little Pumpkins by Iris Van Rynbach; Where is Baby's Pumpkin? by Karen Katz; Room on the Broom by Julia Donaldson; The Hallo-wiener by Dav Pilkey; Halloween Night by Marjorie Dennis Murray; The Little Old Lady Who Was Not Afraid of Anything by Linda D. Williams, and Scary Stories to Tell in the Dark by Alvin Schwartz.
The Best Kids Halloween Pumpkins DVDs
There are also some great best kids Halloween pumpkins videos available:

Spookley is a story about a pumpkin that is square as opposed to round, and is mercilessly teased about his unusual shape; he gets help in the shape of a Scarecrow and his 2 bat side-kicks and 3 very funny spiders.

Charlie Brown and his friends need no introduction, and this tale always goes over well with children and adults alike. Linus steadfastly believes in a legendary holiday personality that sounds a lot like Santa Claus, although he refers to it as The Great Pumpkin. Everyone except Sally ridicules him about his beliefs and the hopes of sighting a pumpkin patch. Charlie Brown, Pigpen, Lucy, and others go trick-or-treating, then back to Violet's house for her Halloween party; Snoopy assumes his World War I Flying Ace persona and gets "shot down" in the French countryside, and there are great hi-jinks going on all round.

There are many other books, videos and games and puzzles to keep your kids entertained throughout the Halloween season, so remember that although the dressing up in costumes, trick-or-treating and finding the best kids Halloween pumpkins are all important, there are many more things to do for the kids and the whole family.